Recognizing the Need for Help
If you or a loved one is suffering from drug addiction then the very first step on the road to recovery is to understand and accept that you have a serious problem and need help. If you really want to overcome your drug addiction than you need to understand that alcohol or drug addiction is not a weakness or moral failing but a disease that eats a person physically as well as mentally.
Recognizing the Dangers
Drug addiction is an illness that cannot be cured, but it can be managed and professional help from the right treatment and rehab program helps you understand the core root of your problem so that you can begin your journey to recovery. If a patient understands the dangers and consequences of his drug addiction in a clear manner then the chances of dedication for improvement remains high, these dangers include:
An addict needs to take his drug not just recreationally, but as a means to survive and live. Addiction causes complete physical and mental dependence to the point that the person will even go illegal lengths to get his next fix.
The patient builds up a drug tolerance
Stopping the drug is impossible as the addict undergoes withdrawal
The person suffers from serious mental and physical health issues like blackouts, infections, mood swings, depression, paranoia – but finds it impossible to stop using the drug
5 Ways to Recovery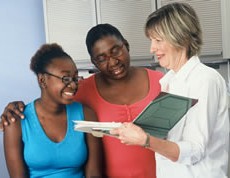 There is no set formula that can help you recover from your problem but a few pointers can definitely help you on your road to drug addiction recovery. These are:
Make recovery your number one priority – Recovering from your addiction must be your top priority. Stay in touch with trained professionals who will provide you with comprehensive treatment options.
Change your environment and change your friends – If you want to maintain a healthy recovery then change your old, unhealthy habits with new healthy ones. It is high time to surround yourself with positive people, things and experiences.
Take it one day at a time – Never take your recovery as a destination you have to reach but as a process that is continuous. Never let negative thoughts and feelings get the better of you.
Communicate – Addiction is an illness that has the power to isolate you that is why constant communication with supportive family and friends is important and will help you stay motivated and focused.
Join a support group – Support groups provide wonderful values, help and wisdom and it does not matter whether it is a church based group, AA or other social support network.