Suboxone
Suboxone is a prescription medication used for the treatment of opiate dependence, and must be prescribed and monitored by a doctor who is legally certified to administer Suboxone. However, because addiction isn't always covered by insurance companies, many patients looking to take Suboxone may have to pay out of pocket. Depending on your state, Medicare may cover partial cost of the drug itself, but additional treatments may be out of pocket. There are some doctors who do take medical insurance to help with the Suboxone cost, so make sure to call around before choosing a Suboxone provider. While Suboxone treatment can cost thousands of dollars, it is often well worth the price. Suboxone is a safer alternative than going to Methadone clinics, and has an overall higher rate of success.
Cost of Suboxone
Suboxone comes in two sizes, the 2 mg and 8 mg dissolvable tablets, or filmstrips. The 2 mg tablet costs around $3-$4 a piece, while the 8 mg size cost around $6-$8 each. The average dose is usually 1-3 tablets a day of the 8 mg size. Therefore, the cost of the drug itself can range anywhere from $180 – $720 a month, depending on how much suboxone you need each day. The 2 mg size are most often used when tapering down, but are much more expensive per milligram than the 8 mg size.
Subutex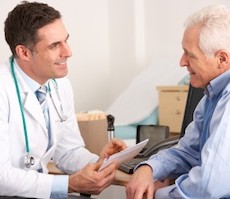 Subutex is a cheaper version of Suboxone, and also goes by the name of Buprenorphine. However, the difference between Suboxone and Subutex is that Suboxone contains naxalone and Subutex doesn't. Suboxone is recommended over Subutex because naxalone discourages IV abuse of Suboxone by causing a person who is currently on opiates to go into a severe, immediate withdrawal if they try to inject Suboxone. Subutex costs about $2-$4 a pill.
Physician Costs
Because physicians set their own rates for treatment there is no standard price for Suboxone treatment. First off, before a person can start using Suboxone they will need to pay for an initial evaluation which could range from anywhere to $200 – $300 per hour. The next step is the induction, which is the first treatment of suboxone, which can range from anywhere from $200 – $400. After this, follow up appointments will be made at the interval of your doctors choice, which will cost anywhere from $125 – $250 per visit.
Overall Costs
The overall costs of Suboxone, combined with the drug, doctor visits, and any additional drug therapy treatments you may need, is expensive. Drug therapy like drug counseling, and rehab have wide ranges of prices and are sometimes covered by insurance companies. The overall cost of taking Suboxone for a year can easily reach $4000 – $5000. However, some insurance companies will cover certain aspects of your treatment, and depending on the state you live in, most of it can be covered. Even though Suboxone treatment isn't cheap, it is well worth the price. Suboxone is one of the most effective treatments for opiate addictions like heroin and Oxycontin, and can be exactly what you need to get your life back on track.