Some of the most addictive pain killers are Oxycontin, Demerol, Morphine and Percocet. These opiate dependencies or more commonly known as pain killer addictions in the medical world are considered to be severe conditions that take place due to a chronic chemical change within the brain. Prescription drug abuse is quite impossible by the use of traditional drug rehab method. Pain killer addiction recovery requires extreme will power from the patient in addition to medications as well as counseling and support from near ones.
Usually pain killers are opiates and therefore they relax the one taking it. However, sometime the feeling of being 'high' and relaxed becomes addictive and the victim starts taking the drug even when he does not need it. Painkiller addiction when becomes out of control, changes the chemical composition in the brain. As the addiction intensify it becomes quite difficult for the sufferer to stop the abuse without proper drug rehab as the withdrawal symptoms are quite strong and the body is not able to handle these symptoms well. The most commonly seem withdrawal symptoms include:
Severe Drug Cravings
Lightheadedness or Dizziness
Diarrhea
Lack of Sleep
Abdominal Pain
Body pain
Diarrhea
Chills
Vomiting and Nausea
How Suboxone Treatment Helps in Painkiller Addiction Recovery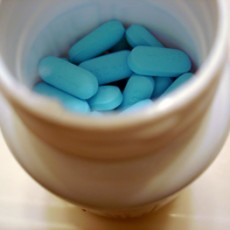 Since the withdrawal symptoms of pain killers are very strong and difficult to deal with, the drug rehab centers as well as doctors specializing in the treatment of painkiller addiction offer specific medications to make the recovery process easier.
Using Suboxone treatment for addiction is becoming quite famous. The reason behind this popularity is due to the reason that suboxone or subutex works quite in the same way as other rehab drug like methadone but they do not have the same risk of addiction or harsh side effects. Suboxone is usually given to a patient in the first few days of the drug rehab program to curb the impact of the withdrawal symptoms.