What is MS Contin Kadian?
MS Contin is a brand formulation of morphine sulfate that is time released and is usually administered every twelve hours for chronic pain. This medication for chronic pain is a trademark for Purdue Pharma and is prescribed for cases of severe pain where a prolonged opioid therapy is indicated. This drug is a DEA Schedule II in the United States and MS Contin Kadian is available in various strengths. MS Contin Kadian release the morphine slowly over the course of the day and it is designed to be 12-24 hour release, which means it is given in doses of 1-2 times in a day.
 Effects of MS Contin Kadian
Just like any other opioid, MS Contin kadian is a powerful drug and can cause severe dependence and drug addiction problem if it is not administered and taken as prescribed by the doctor. The possible side effects of MS Contin Kadian are:
Nausea and Vomiting
Somnolence (Sleepiness)
Constipation
Slowed Breathing or Low Blood Pressure
Severe allergic reaction
Development of tolerance dependence and addiction – This is probably the most dangerous effect of using MS Contin Kadian for a long period of time. A person using this medication for a long period of time develops high tolerance for it, which means they now need higher doses of this opioid pain killer to get adequate level of pain relief.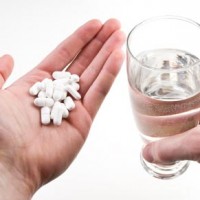 Moreover, long term use of opioids can lead to dependence. Dependence is not addiction; however a dependent patient will feel very sick if they stop taking MS Contin apruptly. However, after dependence addiction is the next step and if a person becomes addicted to MS Contin kadian he can only get out of the problem with professional medical help.
 MS Contin Kadian Treatment
MS Contin Kadian addiction treatment is available and mostly all drug rehab and treatment facilities offer specifically structured program in both inpatient and outpatient capacity.
If you or a loved one needs to find a drug rehab center then our rehab helpline number is always available for you. Call us today and our expert adviser will help you find the best rehab center near your area.