Seeing a loved one becoming a shadow of his/her happy and healthy self is not easy. Seeing a dear one falling in the dart pit of drug addiction can be quite scary for anyone, however being in denial or keeping your fear hidden is even more dangerous as it can mean putting the life of the addicted person in constant danger. Make the right decision and get the person into a drug rehab center. Remember, recognizing the problem of addiction is just the beginning, getting him/her into a drug detox program is a step in the right direction.
When a person falls in for the dangerous habit of drug addiction, his mind is only filled with dark thoughts of getting his next fix, his life is filled with nothing but the craving for the addictive drug. That is why it is not easy to get him into rehab easily. However, you need to be positive and remember that it is friends and family who support or push an addict to get help for his addiction and get him to make successful recovery.
Keep in mind that getting them the right addiction treatment program may be the only way to get rid of their addiction and therefore saving their life. Here are a few tips that will help you in getting a loved one into rehab or a drug detox program.
Involve yourself with the addict more: Educate yourself and learn about his/her addiction.
Do an intervention: The most successful way of getting a loved one into rehab is through intervention. Intervention is an effective tool, where family members as well as friends hold an intense one—on-one session with the addict and show him how his addiction is destroying not only his life but affecting the life of those around him.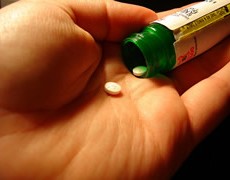 Don't Judge: An addict is often in a very fragile state of mind with a low self-esteem. That is why refrain from beating them up about their habit as well the bad decisions they have made. Be stern, but show them love and support and instead of being judgmental focus on showing them how the addiction is hurting you as well as the concerned person himself.
Get to treatment immediately and be an active part in the program: As soon as you see a crack in the dark armor of the addict, take advantage and get him into treatment immediately, also remember that this is the time your loved one needs you the most, so be an active part in his recovery program.