What is Suboxone Rehab?
In order to understand more about suboxone rehab let us first understand what suboxone actually is. This medication is a combination of two drugs buprenorphine and nalonxone and is usually prescribed as an opioid dependence recovery medication for the treatment of opiates like codeine, heroin and morphine.
The first thing that you need to learn about suboxone rehab is how the medication is available to the patient. Usually this prescribed medication is available as a pill or a film that dissolves under the tongue. It is true that buprenorphine (one of the main ingredients of suboxone) is an opiate in nature, however it does not let the patient feel as "high" or euphoric as dangerous opiates like morphine or cocaine does. This is why it is popular as one of the most effective medication in the drying out phase of the opiate addiction recovery.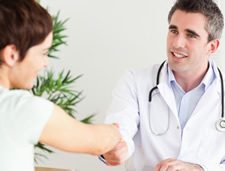 With the help of Suboxone rehab the severe psychological and physical withdrawal symptoms are controlled and with time the medication of suboxone is also discontinued slowly in a planned manner.  That is why suboxone is known as the short term detoxification medication in the long term opioid dependence recovery program.
One should never forget that buprenorphine is also an opioid and long term use of this medication can put the patient in risk of falling for another addiction, which is why it is always advisable to use this medication short term and reap its positive benefits, before it starts affecting the quality of life of a person.  However, it is also true that suboxone is a far less risky option than methadone which has far more potential as an addictive prescribed medication.
If you want to know about the best suboxone rehab options, it is necessary that you find a certified doctor or detox center that is near your area. Getting this information is now quite easy with the help of our suboxone directory which gives you a complete list of rehab centers with just a click of your finger.