What is Fentanyl?
Fentanyl is a powerful synthetic opiate which can cause drug addiction and is quite similar to but more potent than morphine. This drug is usually used to treat patients with severe pain, or to cure pain after a surgery. It is a schedule II prescription drug.
Street Names for Fentanyl
In the medical context, Fentanyl is known as Actiq, Duragesic, and Sublimaze. The street names for Fentanyl are China girl, friend, jackpot, murder 8, Apache, Tango and Cash.
How is Fentanyl used?
Fenatyl comes in many forms as is soluble in water, it can be injected, eaten in the form of a candy or even used as a patch. In its illegal form, it is available in a pill or powder form and can be snorted or smoked. The cases of Fentanyl drug abuse has been on the rise and hence If you or a loved one is addicted to an illegal drug, take action now and seek recovery at a drug many companies have invented newer patch forms of the drug so it cannot be easily taken as an illegal drug.
Effects of Fentanyl:
The effect of this highly addictive drug could be categorized into two sets, one abuse and the other withdrawal from this drug. In both cases, they are essentially the same as symptoms associated with other opiates. Owing to the fact that Fenatyl is a stronger drug, the effects of it could be stronger.
Side effects of Fentanyl:
Nausea and vomiting (in about one-quarter of the people who use the drug)
Dizziness
Shortness of breath
Headaches
Drowsiness
Lethargy, tiredness, weakness
Difficulty breathing
Swelling of hands, feet, ankles
Withdrawal symptoms of Fentanyl addiction:
Extreme restlessness
Yawning
Sweating
Stomach cramps
Weakness
Watery eyes and runny nose
Chills
Muscle and bone pain
Anxiety
Irritability
Nausea and vomiting
High blood pressure
Insomnia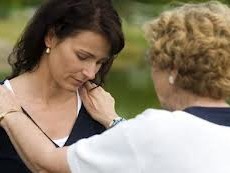 Just like heroin and other opoid drugs, fentanyl too works by binding to the body's opiate receptors, highly concentrated in areas of the brain that control pain and emotions. Once the opiate drugs bind to these receptors, they can drive up dopamine levels in the brain's reward areas, producing a state of euphoria and relaxation. Overdoses of fentanyl should be treated immediately with an opiate antagonist. It is quite possible for a person to get addicted to Fentanyl while he uses it to get rid of acute pain experienced by him. Over continuous usage the CNS (Central Nervous System) might get used to the drug and thus increasing the tolerance levels. The potency of Fentanyl gets increased once it is mixed with street heroin or cocaine and also becomes life threatening. Effects of Fentanyl includes symptoms like, nausea, confusion, euphoria, tolerance, drowsiness/respiratory depression and arrest. In case of an overdose could also lead to severe medical conditions like, coma.
How can Suboxone treatment help with fentanyl?
If someone you know has been diagnosed with Fentanyl addiction then, all you need to do is keep your calm and contact a Suboxone expert. With the advanced medical help, you are sure to take out your dear one out of the fentanyl addiction.