What are Aftercare Programs?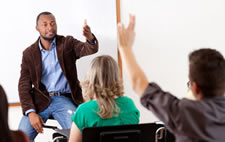 In relation to drug addiction treatment, aftercare programs are designed and specifically created to provide recovering addicts an ongoing support system. These programs support and guide these patients' transitioning into normal life easier and are available for both outpatients, as well as those users who have undertaken an intensive residential program for addiction. The major requirement to qualify for most of these aftercare programs is that the patient needs to be in a sober living condition for an appropriate period of time prior to admission. However, most of these aftercare programs begin as soon as the patient has completed his addiction treatment successfully.
How Aftercare helps you with Transitioning back to real life?
Drug addiction creates a hollow space in the addicted person's body and the patient finds it extremely difficult to go through his day without his daily fix. That is why getting rid of an addiction that has been going on for months or even years is not easy. Addiction treatment is a blessing but it is just the first step in the direction of a healthy life. Once the regular treatment and related activities like activities, therapy even recreational time ends, the patient often feels a vacuum. This is where aftercare programs help him to deal with real life once he is clean of his habit. Most counselors and doctors recommend aftercare after a successful recovery as the chances of relapse are quite high during the first six months of sober living.
Types of Aftercare
Most of the time aftercare programs are tailored or customized to fit the needs as comfort of the client. Usually aftercare programs take two general forms that are the intensive outpatient treatment program as well as the residential treatment program. However, every one of the aftercare program is unique it is own way. Although these programs vary from center to center but there are certain services that are quite common amongst these programs like lectures and educational discussion, group meetings, one-on-one and group meetings, counseling and recreational and social activities.