Signs of Morphine Addiction
Morphine addiction is a dangerous habit and can lead a person to a destructive path that is dark and dangerous. If you fear that a loved one is suffering from morphine addictions then look out for the following signs and symptoms:
Feeling faint and disoriented
Feeling dizzy and confused
Shallow breathing
Low blood pressure- this condition occurs specifically if the person is taking other drugs that are known to cause a drop in the blood pressure
Constricted pupils and loss of normal muscle tension
Shivering and cold sweating
Circulatory collapse and cardiac arrest
Coma
If you notice the above mentioned signs in a loved one then you need to get help immediately so that you can save him/her from going down the path of self-destruction.
Morphine Detox Process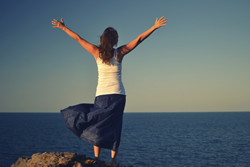 The addiction of morphine usually begins when an individual starts to use and obtain morphine illegally. Apart from this major reason morphine addiction can develop when a person starts taking this drug excessively then what was legally prescribed by the physician. When a person is addicted to morphine a lot of complications occur including the person suffering from withdrawal if he tries to abruptly stop the intake of morphine. This is where morphine detox becomes a very important part of the treatment.
Why Morphine Detox is Vital
Morphine detox is the process that helps an addict wean of the dangerous drug without suffering from severe withdrawal which also reduce the chances of a relapse. A morphine detox program is aided with the help of licensed medical staff who keeps a close eye on the patient and may also provide medications to help him deal with the more severe symptoms of withdrawal.
If you or a loved one needs to find a drug rehab center then our rehab helpline number is always available for you. Call us today and our expert adviser will help you find the best rehab center near your area.