It is shocking to belief that more than 2,000 teens begin abusing prescription drugs each day. After marijuana, teens are using prescription drugs to get high. Teens aged between 13-17 years abuse prescription drugs more than heroin or cocaine. The common thought behind this trend is that kids believe it is safer to abuse as compared to other drugs. Most of the addicts say that they get prescription drugs from friends or family.
Prescription drug abuse statistics suggest as many as 1 in every 5 US teens say that they have taken prescription drug that was not prescribed to them by any medical practitioner.  Two-thirds of the American teens abuse prescription drugs before reaching the age of 12. 14% of US teens reported using prescription pain relievers not prescribed to them. With the high rate of prescription drug abuse on the rise, we encourage all teens suffering from prescription drug abuse to get help by utilizing the resources available at Addicted Teen.
The most commonly abused prescription drugs are pain medications, anti-anxiety medications, stimulants and sleeping pills that are used to treat hyperactivity or attention deficit disorders.
Number of deaths due to prescription drug abuse:
As per the statistics, 100,000 Americans Die Each Year due to Prescription Drug abuse and there has been an increase in the number of deaths each year by 3% in 2010 and the trend continues in the current year as well.
Most Commonly abused prescription drugs:
Anabolic steroids– these are used to build bone and muscle mass mostly among professional athletes. These are also prescribed by doctors to males who have an abnormally low production level of testosterone so that they do not succumb to delayed puberty, impotence, and osteoporosis.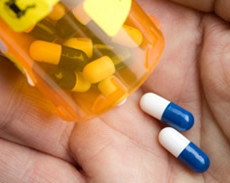 Barbiturates – these drugs are classified under the category of CNS or Central Nervous System depressants. They are commonly used for the treatment of anxiety, epilepsy, sleep disorders, and tension.
Benzodiazepines –  also referred to as €œbenzos €, these drugs are also categorized as CNS depressants. They are prescribed to treat acute stress, anxiety, convulsions, panic attacks, and sleep disorders.
Fentanyl –  a powerful synthetic opioid that has the painkilling capabilities of most opiates. It is considered to be more potent than morphine and is usually prescribed to treat individuals suffering with chronic, severe pain. It is also prescribed for cancer patients in some cases.
Muscle relaxants – used to treat acute muscle problems, chronic pain, and painful muscle spasms. Muscle relaxants are oftentimes prescribed for the treatment of cerebral palsy, fibromyalgia, multiple sclerosis, and spinal cord injuries.
Opioids – because of their powerful analgesic attributes, opioids are prescribed for the treatment of pain.
Sleep medications – medications that are prescribed for insomnia (falling asleep and staying asleep) are CNS depressants.
Stimulants – these are typically prescribed to increase a person €™s alertness, attention, and energy in patients that have been diagnosed ADHD (attention-deficit hyperactivity disorder), depression, and narcolepsy.
The most dangerous prescription drug:
Out of the commonly abused prescription drugs, the most dangerous are the Proton pump inhibitors (PPIs) Millions of Americans take PPIs to alleviate the symptoms of gastroesophageal reflux disease (GERD), a condition marked by food and acid in the stomach leaking back into the esophagus and causing damage along with other serious health threats.