Drug addiction is a problem that has seen a growth that is alarming as well as dangerous as it usually starts with a very legitimate problem. The most common type of addiction is the prescription drug addiction like pain killers. People take these medicines to get relief from chronic pain and in turn get caught in the web of addiction. This is the biggest side effect of these prescription drugs as they can cause dangerous addictions that can destroy a person's semblance of a normal life.  This is where medical drug detox or prescription drug detox helps a person in drug addiction recovery to get rid of their dangerous opioid dependence and take the right step towards a healthy lifestyle.
Medical Drug Detoxification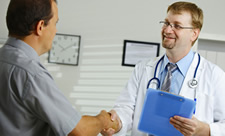 Medical drug detox programs are quite a necessity as they often help in managing several medical complications that are a result of an opioid dependency.  Most of the time this medical drug detoxification program is done on an inpatient basis where a trained medical team keeps a regular check on the patient during the withdrawal process. Once the detoxification process begins and the user misses his usual fix of the drug, it is quite common that the body undergoes the withdrawal process. Usually these withdrawal symptoms are quite grueling physically as well as mentally, that is why regular examination is quite necessary. If the patient suffers discomfort from these withdrawal symptoms then medication is provided to help him deal with these symptoms. Usually suboxone treatment is used in medical drug detoxification as a medication to deal with withdrawal symptoms. This prescription medication controls the impact of withdrawal on the body while helping the patient wean off the addictive drug slowly but steadily.
Under this detoxification program a whole team of medical professionals including nurses, counselors as well as a physician who specializes in addiction medicine take care of the patient and ensure that he gets to the road of recovery in the healthiest manner possible.