Consequences of Drug Addiction
Drug addiction is a problem that has been eating away at the society for years now. It would not be an over statement that this is one of the most prominent and worrying problem in the world as large. Drug addiction pushes an individual into a dark and dangerous world of ill health that may lead to nothing but a painful demise if help is not taken at the right time and from the right resources.
Being one of the most worrying problems in the society drug abuse and addiction, its manufacturing as well as distribution has been shown on silver screen time and again. From cocaine addiction to heroin addiction to meth addiction  – movies have got them all. Let's take a look at 5 of the top movies about drugs and drug addiction. These films on drug addiction give an accurate representation of what life is like when drug abuse presents itself in one's life.
Top 5 Films on Drug Addiction
Easy Rider (1969)
One of the best road films in the history of our country, the lead actors of the movie play drug dealers on their famous motorcycles. Peter Fonda and Dennis Hopper are exemplary in their roles and this movie remains a classic American counterculture as well as one of the best movies on drugs.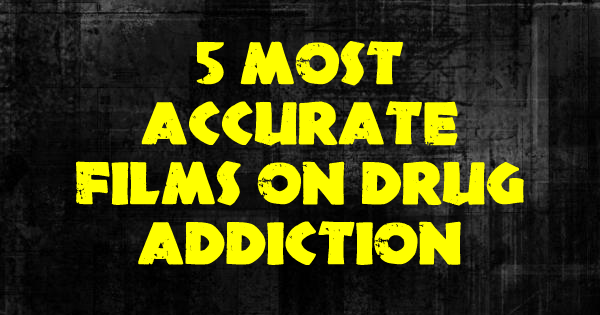 Blow (2001)
With a stellar star caste of Johnny Depp, Penelope Cruz and Ray Liotta, the director Ted Damme chronicles the life of George Jung about cocaine trade and the Medellín Cartel.
Requiem for a Dream (2000)
This movie probably depicts the most horrifying picture of drug addiction. Directed by Aronofsky's as his second feature film this movie earned Ellen Burstyn a nomination for an Academy Award for her unforgettable performance as Sara Goldfarb.
Traffic (2000)
A Steven Soderbergh's film that is a fusion of storylines focusing on cocaine, heroin, and the U.S. War on Drugs. The film with its stellar star cast and powerful story earned four Academy Awards – Best adapted screenplay, Best Film Editing, Best Director and Best Supporting Actor.
The Wolf of Wall Street (2013)
One of the newest films in the list this movie shows about every type of drug imaginable and has led to a sudden increase in the internet searches for ''quaaludes." Both the lead actors – Leonardo DiCaprio and Jonah Hill were each nominated for Academy Awards.