What is Morphine?
Morphine is a potent opiate analgesic drug that is used to relieve severe pain. Morphine is the most abundant opiate found in opium, which is the dried latex extracted by shallowly slicing the unripe seedpods of the poppy plant.
With reference to clinical medicine, morphine is regarded as the benchmark to relieve severe pain. Like other opioids, such as oxycodone, hydromorphone, and heroin, morphine acts directly on the central nervous system (CNS) to relieve pain.
Morphine has high chances of getting the user addicted to it, tolerance and psychological dependence might develop rapidly. It has been found that respiratory depression and euphoria develops more rapidly than tolerance to analgesia, and many chronic pain patients are being maintained on a stable dose, for many years.
Morphine is primarily used to treat chronic severe pain and is also used to relieve labor pain. Morphine is also used to treat acute pulmonary edema.
How does a person get addicted to morphine?
Morphine is a classic opiate painkiller as compared to its counterparts. Opiates tend to make a person nauseated and they may vomit after taking the drug. Opiates slow breathing, which is what usually kills a person who has taken too much of the drug. A person on these drugs tends to be sleepy and they may dope off.
Mentioned below are the symptoms that indicate a person may have taken too much morphine.
Shallow breathing – it may feel like the person's chest is barely moving and there may be few breaths each minute
Feeling faint or dizzy
Confusion
Low blood pressure, especially when a person is also taking other medications that cause a drop in blood pressure
Constricted pupils
Loss of normal muscle tension
Cardiac arrest
Cold and clammy skin
Circulatory collapse
Coma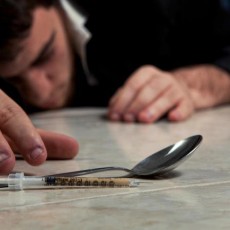 Addiction does not happen overnight as it develops over time and constitutes many reasons for the same. There is rarely any one reason for addiction but a combination of factors that could also be circumstantial leads to addiction. Morphine is a narcotic pain-reliever and works by dulling the perception of pain. Although morphine is commonly used in hospitals to treat pain, it is also highly addictive and commonly abused. The morphine withdrawal symptoms are less dangerous as compared to other withdrawal symptoms but can be fatal if experienced without the care of a trained medical practitioner.
The common causes of morphine addiction have been mentioned below:
Pain Relief Leads to Morphine Addiction
Morphine Abuse Leads to Morphine Addiction
Emotional Attachment to Morphine Leads to Addiction
Seeking Escape through Morphine Leads to Addiction
How can suboxone treatment help with morphine?
If someone close to you is suffering from morphine addiction, do not worry, as all you need to do is touch base with a medical expert at suboxone center. To successfully treat Morphine addiction, a holistic approach is needed which includes counseling, therapy and is also able to address the root cause for addiction. Such a treatment is sure to uproot the addiction problem and assures that it will not come back. You may call our helpline to seek help and speak with our counselor. We, at Suboxone Directory offer the best in class facilities to cure Morphine addiction.