Prescription Drug Abuse
Prescription drug abuse is a dangerous problem and it happens when an individual starts taking a prescribed drug in different manner as told by the doctor. The use of a prescribed drug in a different manner as advised by the doctor can happen in a lot of ways like:
When an individual consumes a medication that was prescribed for someone else
When a person starts taking the medication in higher doses then the dosage prescribed by the doctor
When an individual administer the drug in a way that is different from the way he is supposed to like crushing
the tablets and snorting them or injecting it into the body
When an individual starts taking the drug for non-medical reasons, such as getting high
Abusing prescription drugs is a dangerous thing and it can lead to addiction. Prescription drugs that can cause severe addiction problems include: narcotic or opioids pain killers, tranquilizers and sedatives and stimulants.
Commonly Abused Prescription Drugs
The most commonly abused prescription drugs are divided into three major categories and these are:
CNS Depressants – also commonly referred to as tranquilizers and sedatives these drugs are usually prescribed for sleep problems and anxiety disorders. Barbiturates and benzodiazepines are common CNS depressants
Opioids- derived from the poppy plants, opioids or narcotic medications are prescribed as pain killers and relievers. Morphine is one very common opioid
Stimulants – usually prescribed for sleep disorder –narcolepsy, obesity and attention-deficit hyperactivity disorder (ADHD)
How to Fight Prescription Drug Abuse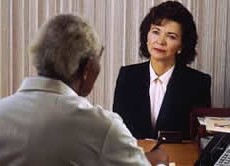 Prescription drug addiction is a problem that can destroy a person physically as well as mentally. This is why it is important to prevent drug abuse.
Collect all information about your medication from your doctor, specifically when you are not sure about its effects
Always keep your doctor informed about the drugs that you are taking
Take medication only as prescribed
If you suspect yourself or a loved one to be caught in web of prescription drug abuse then get into a drug abuse rehabilitation program as soon as possible to avoid the condition getting any worse.
If you or a loved one needs to find a drug rehab center then our rehab helpline number is always available for you. Call us today and our expert adviser will help you find the best rehab center near your area.