Rise of Opiate Addiction in Alabama
All over the state of Alabama, from Birmingham and Montgomery all the way down to Mobile, opiate abuse such as Heroin, Oxycodone, and Morphine has seen a surprising rise in recent years. While more conventional drugs such as cocaine, methamphetamine and marijuana consist of the bulk of drugs arriving in and shipped through Alabama, opiate use has seen a steady increase over the last decade.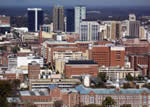 If you or a loved one is struggling with a Heroin addiction, trust me, you are not alone. Heroin is a highly addictive drug and has devastated and destroyed the lives of countless of individuals and families. Because heroin is processed from morphine and is one of the fastest acting opiates, it can be highly addictive, even to the point of severe withdrawal symptoms.
Drug withdrawal symptoms can also occur through a dependance on many prescription drugs such as oxycodone, oxycontin, vicodin as well. These symptoms may include irritability, abdominal cramping, profuse sweating and diarrhea.
Alabama Opiate Withdrawal with Suboxone
For those in the state of Alabama struggling with Opiate withdrawal symptoms, you may want to consider what Suboxone can do for you. Suboxone is a prescription medication administered by a doctor , that helps ease withdrawal symptoms associated with opiate detox including heroin, oxycodone, oxycontin, vicodin, percocet, codeine, hydroquinone, and morphine. Suboxone is also commonly known as buprenorphine or subutex.
Suboxone is one of the most effective drug detox medications on the market today and found to be most effective when administered with other addiction treatment methods like support groups, individual counseling and behavioral therapy. If you're interested in trying Suboxone for your opiate withdrawal symptoms make sure to contact a local Alabama physician who is authorized to prescribe Suboxone as part of your treatment strategy.
Getting Help
The first step to overcoming an opiate addiction is seeking out help from a medical or drug addiction professional. Because addiction is a disease, it should be treated that way and if help is not sought out opiate users have a far less chance of recovery. For more information search here or call us for help.
What to Expect with Opiate Withdrawal
While heroin withdrawal symptoms have been highly dramatized in many movies and popular culture, heroin withdrawal is still a serious matter and can be very painful and can even be fatal for those in poor health. Opiate withdrawal can even be so miserable that the user will continue to use Heroin even though they want to stop using, just to avoid the vicious withdrawal symptoms.
One of the biggest problems with opiates, such as Heroin, is the way it interacts with your body. Over a certain period of extended Heroin use, the body develops a tolerance to the drug which leads to heroin dependence. As larger and larger doses are now needed to produce the same effect, the body will adapt to the presence of heroin and suspend the production of its own natural pain relievers and endorphins. After an extended period of time, any reduction or suspension of heroin use will certainly lead to opiate withdrawal symptoms.