Connecticut Heroin Addiction Growing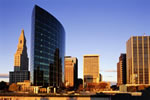 Heroin has now equaled crack cocaine as the greatest drug threat in the state of Connecticut. Because Connecticut is located between the major drug distribution centers of New York and Boston, Connecticut is an important transit and destination area for dangerous illegal narcotics like heroin, cocaine and prescription drugs. However, what may be most alarming of all is that heroin has now become a significant problem in the suburban areas of the state, which has typically been associated with Connecticut's urban areas around Hartford and New Haven. If you or someone you care about is battling a tough addiction to either heroin or prescription drugs do not hesitate to get them the help they desperately need.
Suboxone Doctors in Connecticut
177 West Putnam Avenue, Greenwich, CT, USA

,

Connecticut
389 Orange Street, New Haven

,

Connecticut

06511
See All Connecticut Suboxone Doctors
Heroin Addiction is a Disease
What many people may not realize when it comes to heroin or other opiate addiction, is that just like any other addiction, it is a mental disease that needs to be treated with medicine and professional help. While years ago, dependency on drugs and alcohol was looked at as a moral problem, a weak will of sorts, today's medical doctors view chemical dependency as a disease, and just like any other disease, needs to be treated. Doctors now understand addiction as a pathological relationship between mind-alternating substances and behavior. However, many addicted individuals do not accept this disease concept and are often the last people to admit they have a problem.
Finding Treatment for Heroin Addiction in Connecticut
Heroin and other opiate addictions are all-encompassing problems that cannot be combated without the help of professional treatment along with love and encouraging support. A person who is truly powerless over an addiction will not be able to stop using the drug by themselves. Only with the right combination of detox, behavioral therapy and drug counseling, heroin users can finally break the addiction and take their first steps back to sobriety.
Using Suboxone to Break A Heroin Addiction
Suboxone is the first narcotic drug available through a prescription. The primary ingredient in Suboxone, buprenorphine, is an opioid agonist that works to suppress opiate withdrawal symptoms by decreasing your opioid cravings and use. Suboxone can only be administered through the supervision of a physician who is legally licensed to distribute suboxone to their patients. Suboxone is often taken along with other drug therapy and addiction treatments. Suboxone is also very effective in treating a multitude of powerful prescription drug addictions like oxycodone, oxycontin, percocet, vicodin, and morphine.
Seek Help Now
If you're looking to get more information on the benefits of Suboxone please feel free to look through our Connecticut Suboxone directory for a certified suboxone physician near you.