Georgia Drug Use on the Rise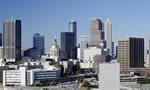 The entire state of Georgia has experienced phenomenal growth over the last decade or so with a corresponding increase in drug use and drug related violence. The state of Georgia is both a destination point for drug shipments and an important smuggling corridor for drugs shipped along the East Coast. Moreover, because Georgia is strategically located on the I-95 corridor between Miami and New York City, it continues to be one of the key wholesale-level drug distribution centers along the East Coast. Cities like Atlanta, Savannah, and Augusta have become important strategic drug trafficking points and a nexus all across the southeast for drug trafficking.
Suboxone Doctors in Georgia
3651 Mars Hill Rd Suite 1300A

, Watkinsville, Ga,

Georgia

30677
1000 Johnson Ferry Road, Marietta, GA, USA

, Suite B-245,

Georgia

30068
See All Georgia Suboxone Doctors
Growing Georgia Heroin Addiction Problem
With the large-scale availability of powerful drugs like heroin in the state of Georgia it is no surprise that heroin usage rates remain at all time highs in the "Peach State". The most recent Georgia drug studies show that the predominant type of heroin found in Georgia is from South America with a purity ranging from 51.8 to 65.4 percent. With this high purity heroin widely available all over the state of Georgia, there is no surprise that heroin addiction and usage rates are reaching crisis levels. If you or a family member has a heroin problem, don't lose hope, it is never too late to seek treatment.
Seeking Treatment For a Heroin Addiction in Georgia
Seeking treatment for a heroin addiction takes a serious commitment and should not be taken lightly or half-heartedly. For heroin treatment and detox to work, the heroin user needs to have a real determination to stop using and a strong motivation to get their lives back on track. When seeking help for a heroin addiction, there are many different treatment and drug rehab programs available all across the state of Georgia. Many drug treatment programs offer a wide variety of outpatient and inpatient detox programs that can help to kick your opiate addiction once and for all. And one of the most successful heroin treatment programs available is the Suboxone detox program.
Overcoming a Heroin Addiction with Suboxone
Suboxone, also known as Subutex, and Buprenorphine, is a prescription medication administered in an outpatient setting that helps to ease withdrawal symptoms associated with addiction to heroin and other opiate based drugs. Suboxone is part of a complete treatment plan that is usually coupled with other addiction treatment methods like individual counseling, participation in support groups, and behavioral therapy. Suboxone is not only effective in treating symptoms of heroin withdrawal, but also works for other opiate based prescription drugs like oxycodone, oxycontin, vicodin, percocet, morphine, and codeine.
If you're looking to use Suboxone to overcome a heroin or prescription drug addiction, remember that Suboxone can only be prescribed by an authorized SAHHSA approved Georgia physician. To find Suboxone treatment in Georgia please take a look through our Georgia Suboxone directory for a Suboxone physician near you.