Heroin Abuse in Maryland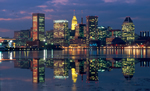 Maryland has one of the worst drug problems in the nation due to the presence of Maryland's two major metropolitan areas of Baltimore and Washington D.C. While cocaine and methamphetamine use is growing throughout the state, the most problematic drug in the state of Maryland is heroin. Heroin use is widespread through the entire state of Maryland but is primarily centered around the cities of Baltimore and Columbia.
A recent study done by the Department of Justice shows that Baltimore is home to a higher number of heroin addicts and heroin related crime than almost any other city in the country. The enormous demand for heroin in the Baltimore area has lead to increased use among Baltimore's more affluent suburban communities among teenagers and young adults that typically drive into the city looking for the drug. This high purity heroin goes by various street names and is primarily sold in vials, much like crack cocaine.
Suboxone Doctors in Maryland
2383 Limestone Rd, Wilmington, DE, USA

,

Delaware

19808
120 N Potomac St, Hagerstown, MD 21740, USA

,

Maryland

21740
See All Maryland Suboxone Doctors
Maryland Heroin Withdrawal and Dependency
After long term abuse, many heroin addicts will develop a strong dependency to the drug. This means that the user's body needs the drug to function normally and will have strong withdrawal symptoms if they haven't used the drug. Heroin dependency is usually characterized by having strong drug cravings, high tolerance, sudden mood swings, long unexplained absences, cold-like symptoms and track marks on the arm or other parts of the body.
Commonly, with long term heroin dependency, the user will want to quit but be afraid of the severe withdrawal symptoms that will likely set in. However, there are many medical alternatives to dealing with these withdrawal symptoms and help to aid the body to a full recovery. And the most effective of these drugs is a new prescription drug called Suboxone.
Suboxone for Heroin Withdrawal
Suboxone is a prescription medication administered in an outpatient setting that helps to ease withdrawal symptoms associated with heroin and other opiate addictions. Suboxone, also known as Buprenorphine, has proven to be quite effective in treating opiate addictions and also has powerful detox components as well. Suboxone is usually part of a larger treatment strategy that usually involves behavioral therapy, support groups and individual drug counseling. Suboxone is effective for any opiate based addiction and works great on oxycontin, oxycodone, morphine, vicodin, percocet, and codeine addictions.
Get Help Now
Suboxone can only be prescribed by a certified doctor who is legally allowed to administer Suboxone. In Maryland, heroin withdrawal treatment can be given by a SAMHSA certified doctor, so feel free to take a look at our Maryland Suboxone directory for more information.