Heroin Use in Massachusetts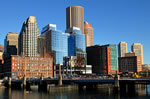 While cocaine and Oxycontin are two of the most widely abused drugs in Massachusetts, the drug of primary concern for law officials and community leaders continues to be heroin. Due to the high volume of Colombian and Dominican traffickers, high quality heroin is widely available throughout the state from gram to kilogram quantities. While abuse is widespread throughout the entire state of Massachusetts, areas around Boston, South Boston and Springfield continue to be the hardest hit. Another reason why heroin is so widespread in Massachusetts is because of it's close proximity to New York City, as well as Boston being a major port city. Because of this widespread availability, heroin prices in Massachusetts are some of the lowest in the country.
Suboxone Doctors in Massachusetts
2383 Limestone Rd, Wilmington, DE, USA

,

Delaware

19808
85 East Main Street, Suite A Norton, MA

,

Massachusetts

02766
See All Massachusetts Suboxone Doctors
Heroin Addiction
Heroin is an extremely powerful opiate and is one of the most dangerous and addictive substances known to mankind. And of the main reasons why heroin is so addictive is because of the powerful nature of the drug, and the fact that it acts so quickly. Once injected into the bloodstream heroin takes about 8 seconds to kick in. Heroin is often associated with a warm wave of euphoria which lasts anywhere from 1 to 5 hours. Heroin can also be smoked or sniffed, but the most popular method is through injection.
Massachusetts Heroin Withdrawal and Dependency
With chronic use of heroin, the brain can often stop producing endorphins naturally, and will only function normally if the user is on heroin. Because the brain will adapt to heroin after long term use, it can become less sensitive to the drugs effects, and more and more heroin will be needed to produce the same high. This is often called a tolerance factor, and can easily lead to dependence and addiction.
When a user has become completely dependent on the drug, moderate to severe withdrawal symptoms can set in if the user abruptly stops taking the drug. These withdrawal symptoms can even be so severe that the user will continue taking the drug to avoid these symptoms altogether, even if they are ready to quit taking the drug. Heroin withdrawal symptoms can be major stumbling blocks for people looking to quit heroin, and can seem like a perpetual uphill battle to the user.
Suboxone and Heroin Withdrawal
To battle the onset of heroin withdrawal, users now have the option of using Suboxone to help ease withdrawal symptoms and get them back on the road to sobriety. Suboxone is a prescription drug that has been proven to be effective in battling heroin and other opiate addictions. Suboxone works to help users ease withdrawal symptoms, while simultaneously blocking the effects of any existing opiates in the body. Suboxone is usually administered in an anonymous outpatient setting and is effective on any opiate based addiction including oxycontin, oxycodone, codeine, morphine, percocet, and vicodin.
Seek Help Now
Suboxone can only be administered by a SAHHSA approved physician who is legally permitted to prescribe Suboxone. To find Suboxone rehab in Massachusetts, please feel free to take a look at our extensive Massachusetts Suboxone directory for a licensed physician near you.