Minnesota Heroin Addiction on the Rise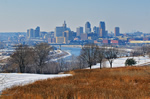 While heroin use has not been a significant problem for Minnesota in the past, recent reports indicate that there has been a rapid increase in heroin use, especially in the St. Paul, and Minneapolis metropolitan areas. Studies suggest this is mainly due to the recent influx in local street gangs from New York and Chicago, that has flooded the streets of Minnesota with high purity, inexpensive heroin. If you, or a loved one is struggling with an addiction to heroin, or other powerful opiate based prescription pills, it is never too late to seek treatment.
Struggling with a Heroin Addiction
Struggling with a heroin addiction may be one of the toughest challenges many people face in their whole lifetimes. Heroin addictions not only effect the heroin user themselves, but also effect the lives of countless others including family and close friends. Oftentimes, family members look on helplessly while they watch the very people they love the most slowly destroy themselves. Because heroin hasn't been a widely available drug in Minnesota in the past, this recent influx of dangerous heroin flooding the streets of Minnesota has left more than a few scratching their heads.
Suboxone Doctors in Minnesota
3329 University Avenue SE, Minneapolis

,

Minnesota

55414
701 South Dellwood Avenue, Cambridge

,

Minnesota

55008
See All Minnesota Suboxone Doctors
Heroin Tolerance and Dependency
Oftentimes, after long term heroin abuse, many users will begin to build up a tolerance to the drug. This means that more and more of the drug is needed to produce the desired effect. This can be very dangerous to the user and is often the result of lethal overdoses throughout the state. Another dangerous side effect of long term heroin use is the risk of developing a dependency to the drug. After a while, the brain will adapt to the influx of heroin in the body and begin to depend on it to function normally. When a user is completely dependent they will develop moderate to severe withdrawal symptoms if they haven't recently taken the drug. Withdrawal symptoms can wreak havoc on the body and are often major stumbling blocks to addicts who are trying to quit using heroin.
Overcoming Heroin Withdrawal with Suboxone
Suboxone is a prescription medication that has been proven to be quite effective in the treatment of heroin and other opiate addictions. Suboxone uses two main ingredients Buprenorphine and Naxalone, which both work together to ease withdrawal symptoms while detoxifying the body by blocking any opiates that might currently be in your system. Suboxone is only part of a more complete treatment strategy that usually includes behavioral therapy, drug counseling and participation in support groups. Suboxone works on any opiate based drug addiction including prescription pills like Oxycontin, oxycodone, morphine, Vicodin, percocet, and codeine.
Find Help in Minnesota Now
Suboxone treatment in Minnesota can only be prescribed by a licensed physician who is legally allowed to administer suboxone. To find a Minnesota heroin addiction treatment center near you, please browse our Minnesota Suboxone directory for a Suboxone physician in your area.