Heroin Use on the Rise in Nevada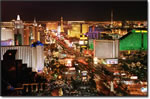 Due to Nevada's close proximity to Mexico and California, Nevada often serves as a vital transshipment hub for dangerous drugs such as heroin and cocaine, to the entire central and eastern sections of the United States. This widespread availability of dangerous drugs all over the state, has lead to a huge upsurge in heroin use in recent years. Areas around Las Vegas, Reno and Carson City have been the hardest hit by this drug epidemic, and many law officials see this as just the beginning.
Mexican black tar heroin is the most prevalent type of heroin available in Nevada, primarily sold by local dealers, gangs and Mexican drug organizations. These Mexican poly-drug organizations recruit Mexican nationals to live in the urban areas of Nevada and distribute heroin locally for the organization. This alarming new trend is spreading all over Nevada, especially in more isolated, rural communities.
Nevada Heroin Addiction Information
With more and more people in Nevada abusing heroin than ever before, there are countless stories of addiction and overdose. Heroin is processed from morphine, a naturally occurring substances extracted from the poppy seed, and is one of the most addictive substances ever created. Heroin addiction also comes with a high risk catching dangerous blood borne diseases such as HIV and hepatitis, as well as a risk of lethal overdose. Because heroin abusers do not know the actual strength of the drug, nor all the substances it is cut with, there is a high risk of overdose or death.
Suboxone Doctors in Nevada
7670 West Sahara Ave. Suite 2 Las Vegas, NV 89117

,

Nevada

89117
2105 Capurro Way Suite 100, Sparks

,

Nevada

89431
See All Nevada Suboxone Doctors
Injecting heroin, into a muscle or directly into a vein, makes it much more dangerous than many of the other addictive drugs out there. With injecting heroin comes an increased risk of infection, direct damage to the veins and lethal overdose. A mistake of a few milligrams in an IV dose could be potentially fatal for the user.
Heroin Dependency and Withdrawal
Long term heroin abuse is typically characterized by chronic addiction and dependence. Because Heroin can produces profound degrees of neurochemical and molecular changes in the brain, many long term users can become physically and physiologically dependent to the drug. Heroin dependence typically includes cravings in between uses, long and unexplained absences, erratic behavior, track marks and bruises on the arms and body, and severe withdrawal symptoms. It's not uncommon for those dependent on heroin to even have such severe withdrawal symptoms that they purposely continue to use the drug just to avoid these painful symptoms altogether.
Suboxone for Heroin Withdrawal
Suboxone, also known as Subutex, is a powerful prescription medication used for the treatment of heroin withdrawal and dependency. Suboxone is a partial opiate, meaning that it gives the user a controlled opiate dosage, to help ease the symptoms of painful heroin withdrawal. Suboxone also works to help detox the body by blocking any existing opiates that may be in your system. Nevada Suboxone treatment is usually administered in an outpatient setting and can only be prescribed by a doctor who is legally licensed to administer Suboxone.
Nevada Suboxone Treatment
If you need to find a Nevada heroin addiction recovery center, do not hesitate to look through our Nevada Suboxone directory for a suboxone doctor near you.