New York Heroin Abuse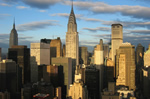 Heroin abuse has been a long standing problem in the state of New York, especially in New York City, which is a major world-wide heroin trafficking center and home to arguably the largest population of heroin addicts in the country. Heroin use is also spreading to upstate New York near areas around Albany and Buffalo.
Most of the heroin found in New York City is from South American origin sold from the many Colombian and Dominican drug organizations operating in the New York metropolitan area. These South American drug trafficking organizations sell some of the purest heroin found in the world, with an increasing younger and younger population being effected each year.
Suboxone Doctors in New York
1415 Barnwell Street

,

South Carolina

29201
2279 Coney Island Avenue

, Brooklyn,

New York

11223
See All New York Suboxone Doctors
Heroin Abuse
Heroin is typically sold as a white or brownish powder that can be taken by snorting, smoking, or injecting the drug directly into the bloodstream. Heroin is processed from morphine, a naturally occurring substance found in the seed post of the poppy plant. One of the inherent dangers of heroin abuse is the nature of what it's cut with. Because 100% pure heroin would pretty much kill you on the spot, it is often cut with other drugs or substances such as sugar, starch, powdered milk, or quinine to name a few. However, because it's impossible for users to know either the strength of the heroin itself, or what it's cut with, heroin also comes with a high rate of infection and overdose.
Heroin Dependency
With long term heroin addiction often comes many other unforeseen consequences. One of these major consequences is the onset of heroin dependence. Heroin dependence happens when the body adapts to the presence of the drug in your system, and will no longer function normally without it. This will often lead to moderate to severe withdrawal symptoms that can occur within a few hours after the last dose. Symptoms of withdrawal include, muscle and bone pain, restlessness, insomnia, diarrhea, vomiting, nausea, cold flashes, and depression. Withdrawal symptoms generally last anywhere from 24-72 hours, but have been known to last for weeks in certain instances.
Fight Withdrawal Symptoms with Suboxone
Suboxone is a prescription medication that is used in the treatment of heroin addiction and dependency. Because heroin withdrawal symptoms can be so painful to the user, they can often be major stumbling blocks for addicts to quit using cold turkey. However, with suboxone, users no longer have to fear these painful symptoms and can get through them much easier with the aid of suboxone. Suboxone helps to ease painful withdrawal symptoms while working to block any existing opiates that may be in the body. This provides users with tremendous relief in fighting withdrawal symptoms and can give users the push they need to stop using for good.
Seek Help Now
Suboxone rehab is effective on any opiate based addiction including oxycontin, codeine, morphine, vicodin, and percocet. Suboxone treatment in New York can only be prescribed by a SAMHSA certified doctor who is legally able to administer suboxone. To find a SAMHSA certified New York heroin abuse center near you, please browse our extensive New York Suboxone directory for a suboxone provider in your area.