Oregon and Drug Abuse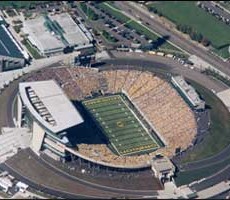 Because Oregon is a major transshipment point for drugs smuggled from Washington, Canada and Mexico, Oregon has had high rates of drug abuse over it's history.  And among these drugs heroin is one of the most common and widely available drugs throughout the state.  Along with methamphetamine, heroin is one of the most widely abused drugs in the state, with some of the highest usage rates near major cities of Portland, Salem and along the Oregon coast.  Mexican black tar heroin is the primary type of heroin being distributed throughout the state.  Heroin is typically transported from Mexico to Portland via Interstate 5.
Suboxone Doctors in Oregon
4713 N Albina Ave, Portland, OR, USA

, Suite 301,

Oregon

97217
1971 Northwest Overton Street, Portland

,

Oregon

97209
See All Oregon Suboxone Doctors
Oregon Heroin Addiction
Heroin addiction is one of the painful and destructive addictions in the world.  Produced from the poppy plant, heroin is a semi-synthetic opiate and one of the most addictive substances that has ever been created.  While heroin can be snorted or smoked, the most popular method of ingesting heroin is through injecting it straight into the bloodstream.  Administering heroin through injection offers the quickest and most powerful effects, and oftentimes the most dangerous.  With injection comes an increased risk of infection, damage to veins, blood bourne diseases, and overdose.
Heroin Dependency
Heroin physical and psychological dependency are often associated with long term heroin use.  Heroin dependency takes place when the user's body becomes so used to the influx of heroin in the system that it begins to change the chemistry in the brain.  After long term use, heroin will affect the way nerves in the spinal cord communicate with pain sensations in the brain.  The brain will no longer be able to create it's normal pain-relieving endorphins, and will become dependent on the heroin for this process.  This is one reason why withdrawal symptoms can be so severe is because the body is no longer producing it's normal pain relieving chemicals they way it usually would.
Heroin Dependency and Suboxone
Suboxone is a prescription drug that is used for the treatment of heroin addiction and dependency.  Suboxone, also known as Subutex, has been proven to be effective in treating heroin addictions partly because of the nature of the drug itself.  Because suboxone is a partial controlled opiate, it works to help diminish severe withdrawal symptoms while helping the body to block any existing opiates that may be in your body.  This helps users to get through painful withdrawal symptoms associated with opiate addictions, and gives them the best chance of kicking their habit for good. Suboxone is effective on any opiate based drug addiction including oxycontin, oxycodone, vicodin, percocet, morphine and codeine.  Suboxone can only be prescribed by a SAHHSA certified physician.  To find a certified Suboxone provider to help with heroin addiction in Oregon, please feel free to look over our Oregon suboxone directory for a suboxone doctor near you.