Rhode Island Heroin Addiction on the Rise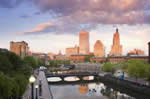 While Cocaine is the primary drug of choice in Rhode Island, heroin is also widely abused throughout the state and can be purchased in almost every town and city in the "Ocean State." Heroin is so widely available throughout Rhode Island primarily because of its close proximity to major heroin distribution hubs like Boston and New York City, and also because of the large influx of Dominican, Colombian and Puerto Rican drug traffickers to the state. While the greater metropolitan area of Providence has shown to be the hardest hit by this epidemic, cities such as Cranston and Warwick have seen a huge upsurge in heroin activity in recent years. Rhode Island also has some of the highest purity heroin found anywhere in the country.
Suboxone Doctors in Rhode Island
31 North Union Street, Pawtucket

,

Rhode Island

02860
205 Hallene Road Suite 102, Warwick

,

Rhode Island

02886
See All Rhode Island Suboxone Doctors
Heroin Addiction and Dependency
A heroin addiction is one of the most destructive and devastating addictions known to man. While many users don't initially plan on getting addicted to the drug when first trying it, in many cases only one dose is all it takes. Because the effects of heroin are so powerful and happen almost instantaneously, heroin can be extremely addictive and is widely considered one of the most addictive substances ever created. Long term heroin addiction often leads to physical and psychological dependence which are usually characterized by excruciating withdrawal symptoms.
Heroin withdrawal symptoms are often major stumbling blocks for users trying to quit the drug once and for all. While heroin withdrawal symptoms are not life threatening, they can be extremely painful and even excruciating depending on your own level of dependence. For individuals who have severe withdrawal symptoms and are unable to quit the drug cold turkey, there are medical detox treatments available that are effective in treating difficult and painful heroin withdrawal symptoms. And one of the most effective medical detox treatments available is a drug called Suboxone.
Suboxone For Heroin Withdrawal Symptoms
Suboxone is a prescription medication used for the treatment of heroin addiction and dependency. What makes suboxone so effective is that it works to help ease withdrawal symptoms associated with opiate addictions, while working to block any existing opiates from entering the body. This helps users to get over painful withdrawal symptoms while ensuring that users won't use any heroin during treatment. Suboxone is effective on any opiate based addiction including heroin, oxycontin, codeine, vicodin, percocet, and morphine.
Rhode Island Suboxone Rehab
Rhode Island Suboxone rehab is often just part of a complete treatment strategy that usually includes some type of behavioral therapy and addiction counseling. Suboxone can only be prescribed by a physician who is certified by the SAHHSA to legally administer Suboxone. To find a licensed suboxone doctor in your area please feel free to take a look at our Rhode Island Suboxone directory for a suboxone provider near you.