Prescription Drug Abuse in South Dakota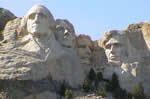 While the widespread use of methamphetamines continues to be the primary drug threat in South Dakota, prescription pill abuse to Oxycontin and hydrocodone products like codeine and darvocet have recently became a major problem all across the state. These powerful prescription pain killers are often obtained by forged prescriptions, or bought at the street level by local drug traffickers. Prescription pill abuse, especially to Oxycontin, is widespread all across the state but the highest areas of activity are near large South Dakota cities Sioux Falls and Rapid City. With this problem growing larger every year, many South Dakota residents are starting to realize that while these are legal prescription drugs, they are also highly addictive and easy to misuse.
Suboxone Doctors in South Dakota
Pine Ridge IHS Hospital Nt18, Pine Ridge

,

South Dakota

57770
600 Sidux Point Road, Dakota Dunes

,

South Dakota

57049
See All South Dakota Suboxone Doctors
Dangers of Oxycontin
While Oxycontin is legally prescribed for the treatment of moderate to severe pain, it is also a very dangerous drug, and one of the most commonly abused drugs in the country. Because Oxycontin is such a effective painkiller, as well as producing powerful mood altering effects, Oxycontin is widely abused, especially by teens and young adults. Because of the Oxycontin's potency, and high risk for addiction, Oxycontin is only prescribed for serious matters of moderate to severe pain. However, as Oxycontin availability keeps growing and growing all over the state of South Dakota, many are seeing first hand what dangers this drug can do.
Oxycontin abuse poses several dangers to your short term and long term health. While Oxycontin is a time released drug, many users just bypass the time release function by crushing the drug up and snorting it, or chewing or swallowing the drug. However, because Oxycontin was not designed to be ingested this way, it can often be very dangerous and has resulted in countless of overdoses and deaths. Oxycontin abuse over long term use can damage vital organs, including the kidney and liver, as well as increase heart disease. However, one of the most common long term side effects of Oxycontin abuse is long term addiction and dependency.
Oxycontin Addiction and Dependency
While many users don't set out to become addicted to Oxycontin, addiction can happen quickly, even within a week or two weeks of using the drug. Oxycontin addiction is also characterized by a strong Oxycontin dependency and withdrawal symptoms. Oxycontin dependency happens when the body gets so used to the influx of Oxycontin in the system that it can no longer function normally without it. If the user has not taken any Oxycontin within a certain period of time they are likely to get powerful withdrawal symptoms that cause nausea, vomiting, bone and muscle pain, excessive sweating, cold and flu like symptoms, to name a few. These withdrawal symptoms can last anywhere from 48 hours to a week, and can be powerful obstacles for people trying to quit using.
Suboxone for Oxycontin Withdrawal
If you, or someone you love is addicted to Oxycontin you may want to consider trying a medical detox alternative like Suboxone. Suboxone is a prescription medication used for the treatment of withdrawal symptoms associated with opiate dependencies such as Oxycontin, heroin, percocet, Vicodin and morphine. South Dakota Suboxone treatment will help to ease your withdrawal symptoms while simultaneously working to detoxify your body of any existing opiates.
Suboxone can only be prescribed by a doctor who is certified to administer suboxone. To find a South Dakota Oxycontin abuse treatment center, look through our South Dakota suboxone directory for a suboxone provider near you.