Heroin Abuse In Utah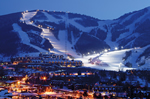 Throughout the state of Utah drug and alcohol addiction is on the rise, including cocaine, methamphetamine and heroin. While many in Utah prefer to look the other way at this growing problem, statistics show that approximately 55,000 Utah residents have reported to receiving treatment for illicit drug addiction in the last year. And one of these dangerous drugs that has become readily available in Utah over the last few years is Heroin.
Suboxone Doctors in Utah
3336 South Pioneer Parkway Suite 302, West Valley City

,

Utah

84120
8706 South 700 East Suite 206, Sandy

,

Utah

84070
See All Utah Suboxone Doctors
According to various drug enforcement agencies, as well as the Dept. of Justice, heroin use is on a steady rise and poses a significant threat to the state of Utah. Mexican black tar heroin and brown powdered heroin are the predominant types of heroin found throughout the state, with Southeast Asian heroin found in limited quantities. The large influx of dangerous, high purity heroin around the state is due in large part to Mexican criminal groups that supply heroin throughout the region.
Heroin abuse is increasingly becoming a problem among teens and young adults in the state of Utah. Metropolitan areas of Provo and Salt Lake City appear to be the hardest hit, while smaller communities such as Layton and Saint George all have reported a substantial increase in emergency room visits due to heroin overdose. Consequently, heroin has become such a problem around Salt Lake City that this area is now becoming widely associated with heroin related deaths throughout the region. If you, or someone you love, is struggling with a heroin addiction there are plenty of effective counseling and treatment options available.
Utah Heroin Addiction Information
While in the past many viewed dependency on drugs or alcohol to be a moral problem, it is now widely accepted throughout the medical community as a disease, and one that requires professional medical treatment. While drug and alcohol addicts were widely looked at as weak-willed individuals, who had no regard for their own well being, doctors have now diagnosed addiction as a pathological disease that strongly responds to treatment. Addiction is now looked at as more of a pathological relationship between the individual and a mood altering drug which renders an individual powerless to stop using.
However, in many cases, it is the person struggling with the addiction that is the last to recognize they have a problem. Because heroin is opiate based, it comes with a high risk of addiction and dependency. Once an individual has become dependent on the drug, their bodies can no longer function normally without it. This often leads to depression, active drug seeking, and painful withdrawal symptoms. Withdrawal symptoms can set in hours after the last dose and can last anywhere from 24 hours, to a week. Withdrawal symptoms can be moderate to severe can be major obstacles for individuals looking to quit using cold turkey.
Suboxone of Heroin Addiction
Suboxone is a prescription medication specifically designed for the treatments of heroin addiction and dependency. Utah Suboxone rehab works to help ease withdrawal symptoms associated with a heroin addiction, while working to block any opiates that may be in your body. Suboxone is effective on any opiate based drug addiction including heroin, oxycontin, vicodin, percocet, codeine, and morphine. If you, or someone you love, is struggling with a heroin or other opiate addiction do not hesitate to look through our Utah Suboxone directory for a suboxone physician in your area.