Prescription Pill Abuse in Vermont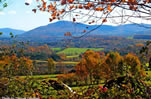 While heroin addiction has long been a problem in the state of Vermont, new studies show that prescription drug abuse has now eclipsed heroin addiction as the number one drug threat in the state. This shift is due in large part to the widespread availability of powerful prescription drugs like vicodin and oxycontin, as well as lower prices of many prescription pills. More people are now prosecuted in Vermont for the illicit drug trafficking of oxycontin and other prescription opiates, than all the other drugs combined. As this problem continues to spread across the state, cities like Burlington, Colchester are Williston are all seeing more and more overdoses in their communities. In 2010 alone, more than half of the fatal drug overdoses in the state were due to some form of prescription opiate.
Suboxone Doctors in Vermont
16 Town Crier Drive, Brattleboro

,

Vermont

05301
439 Washington Highway, Morrisville

,

Vermont

05661
See All Vermont Suboxone Doctors
Vermont Oxycontin Abuse Dangers
While oxycontin is prescribed legally, it still comes with a high risk of addiction, abuse and dependency. Because oxycontin is widely available in thousands of medicine cabinets across Vermont, is it often thought of as less dangerous than illegal drugs like cocaine and heroin. However, oxycontin abuse is very dangerous and has accounted for hundreds of overdose deaths throughout the state. Because oxycontin was not intended to be taken by breaking it up and snorting, or injecting it, it comes with a risk of overdose, especially when combined with other drugs and alcohol.
Oxycontin abuse also can lead to long term addiction and dependency. Because oxycontin is a powerful opiate, it can fundamentally alter the brain receptors until the brain becomes physically dependent on the drug. Once the individual has become dependent on oxycontin, they will need the drug to function normally and get powerful withdrawal symptoms if they have not recently used the drug. These cravings can become so intense that the person will go on using the drug for months to even years just to avoid these powerful withdrawal symptoms.
Oxycontin Withdrawal and Suboxone
If you, or someone you love, is suffering from a drug or prescription drug addiction you may want to consider speaking with them about suboxone. Suboxone is a prescription medication prescribed by a licensed suboxone doctor, that works to help ease withdrawal symptoms associated with an opiate addiction. Because severe withdrawal symptoms can be such powerful obstacles to overcome, suboxone helps users get through this difficult time so that they can effectively seek further treatment. Suboxone is often prescribed at a hospital or outpatient setting and is usually combined with other addiction treatments like behavioral therapy and addiction counseling.
Seek Help Now
Suboxone treatment in Vermont is effective on all opiate based addictions including heroin, oxycontin, codeine, vicodin, percocet and morphine. To find a suboxone doctor near you please feel free to look over our extensive Vermont Suboxone directory.